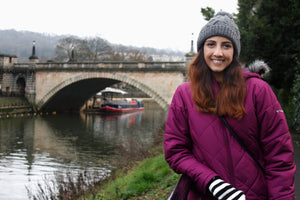 About Me
Oh hey there, I'm Neha—a self-taught illustrator, chronic doodler, and avid traveler born and raised in London and living in Chicago. The Cute Pista highlights my love for puns with a unique, desi twist. I tend not to take life too seriously, and my illustrations are a reflection of my personality and humor.
Like many other things in life, this idea evolved from early childhood memories. My mother lovingly nicknamed me "Pista" when I was a baby, and the name has comically stood the test of time. When I think back to those days, I vividly remember sharing so many inside jokes with my siblings and the mere mention of a South Asian pop culture reference would set us off in fits of laughter. This page is a humble attempt to recreate those memories that I hope you can all relate to!
Thank you for the love and support.
Best,
Neha (aka Pista)